You are here

Timothy S. Koehl
Timothy S. Koehl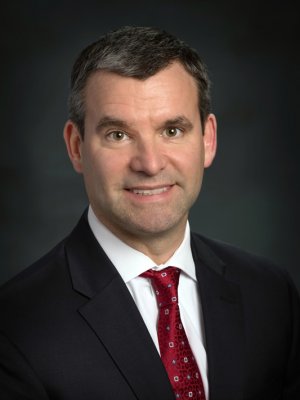 Timothy S. Koehl, AAMS®, CFP®
Principal
My name is Tim and I believe in fully supporting the causes, issues and challenges that are important to your financial well-being.
When I work with you, I …
Listen to your needs with sincerity and a desire to understand.
Continue to confirm what is important to you throughout our ongoing relationship.
Commit to being responsive and reassure you we are here whenever you need us.
Consider it an honor to be an integral part of your planning process and strive to find better ways to meet your needs.
Share concepts in a manner that is clear and makes sense to you.
Follow up with you regularly to discover what's changed and identify new or shifting priorities.
Areas of Expertise
Comprehensive Financial Planning
Wealth Management
Asset Allocation
College Savings Plans
Certifications
Accredited Asset Management SpecialistSM
CERTIFIED FINANCIAL PLANNER™ professional (CFP®)
Executive Certificate in Financial Planning Georgetown University
Series 66 Securities License
Education
Miami University, Bachelor of Arts, Geography
Organizations
National Association of Personal Financial Advisors (NAPFA)
Financial Planning Association (FPA)
Media
Author, Political Geography: The Inscription of Difference
US News & World Report
Washington Business Journal
My Story
Having worked in the financial services industry for over 20 years, I literally grew up immersed in the business. My father became a financial advisor shortly after the stock market crash of 1987 and both of my brothers also work in financial services. The positive impact Dad had on his clients' lives inspired me. He taught me that when putting clients first, focusing on their goals and aspirations, I too could help people achieve their dreams.
While applying a disciplined approach to investing and personal finances I develop a uniquely customized approach for each client's planning needs, objectives and goals. The entire process revolves around you. Only after fully understanding your situation will I begin charting a course to help ensure long-term financial security.
I come from a rural, blue collar community in Ohio, where hard work was the norm. This had a tremendous influence on my work ethic, as well as my passion for the outdoors and a desire to protect our waterways and wilderness areas. I enjoy so many different outdoor activities that my garage now resembles the inside of an REI store.
Contact Me